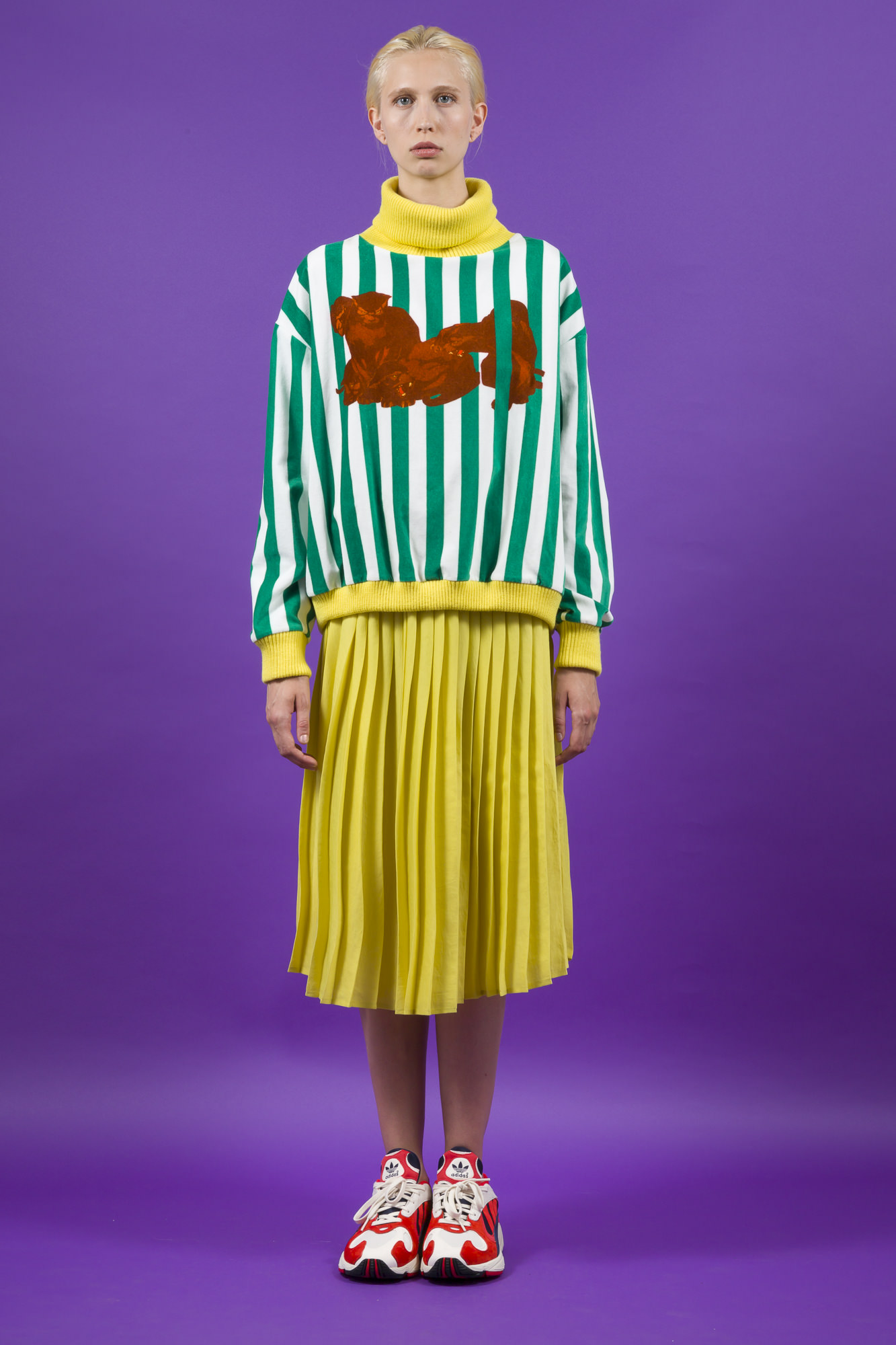 Oversized Sweater
item 180001
VAT included
free shipping within EU for orders over 100 €
oversized sweater with green stripes, panther print and a yellow turtleneck.

100% COTTON, CUFFS: 100% MERINO

SIGHTLINE × LUDWIG HEINRICH JUNGNICKEL
In cooperation with the artist Mario Kiesenhofer, SIGHTLINE has chosen animals as motifs depicted by the modernist painter and illustrator Ludwig Heinrich Jungnickel (1881–1965).
This piece is part of the collaboration between art and fashion.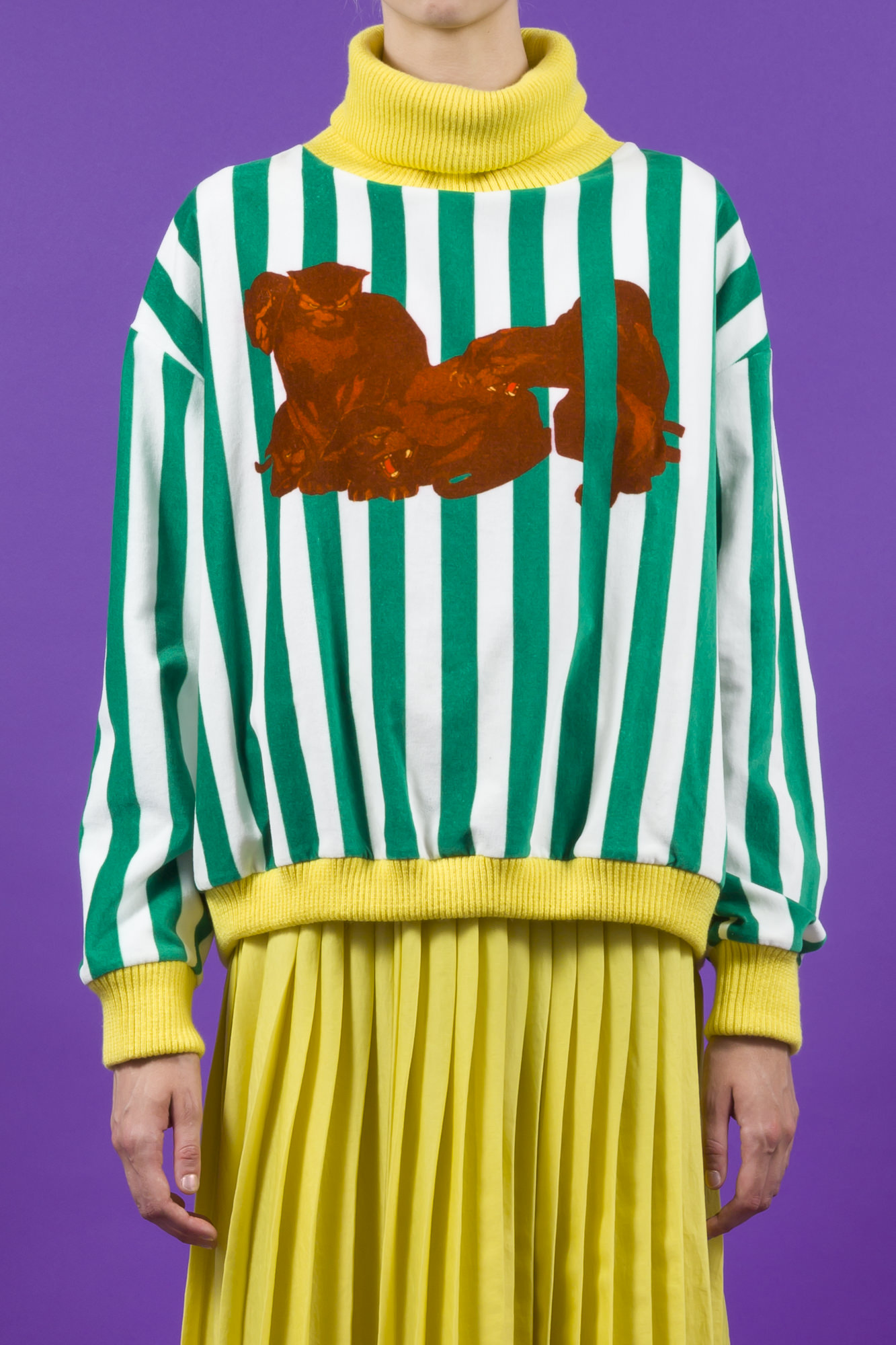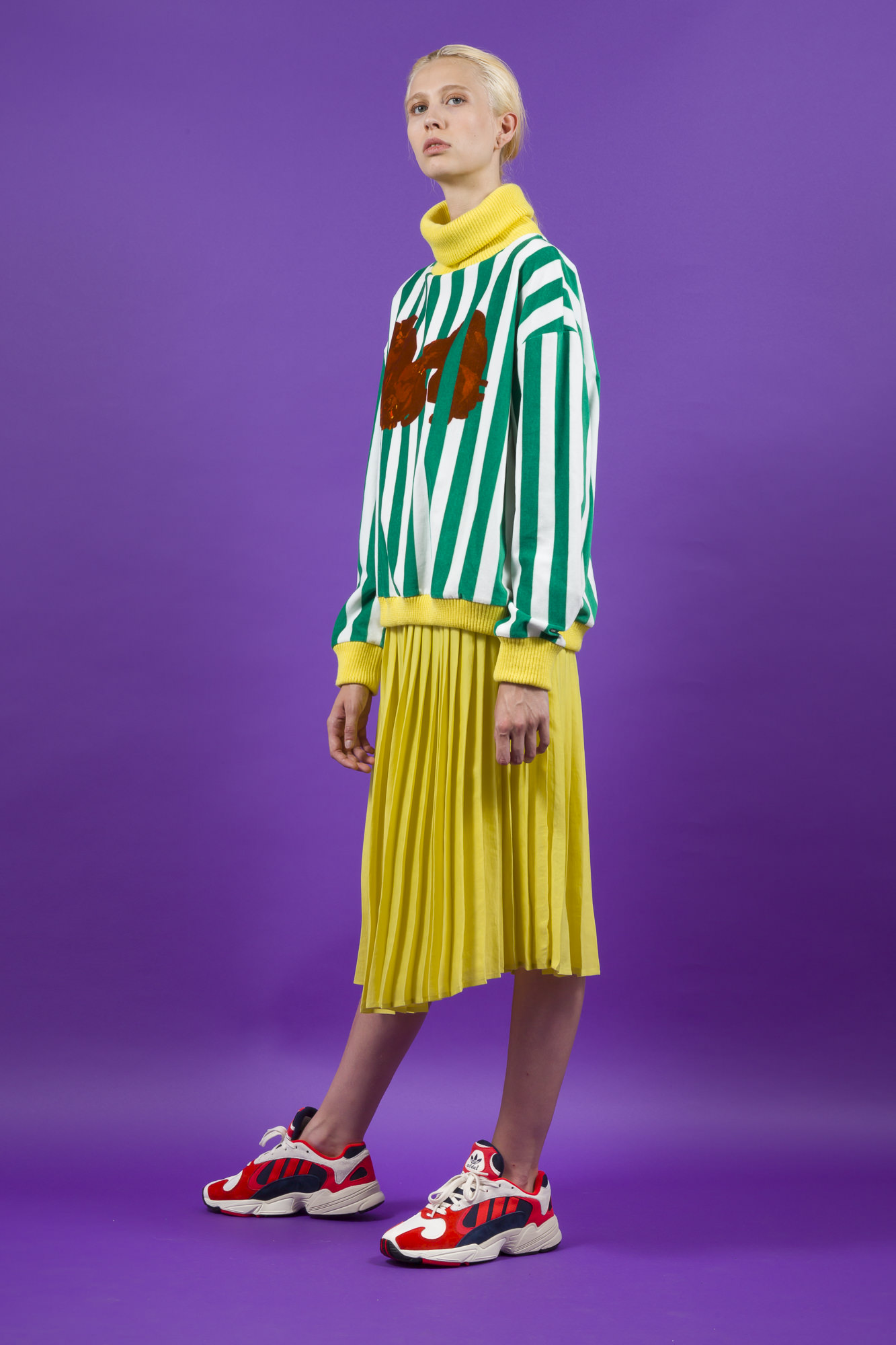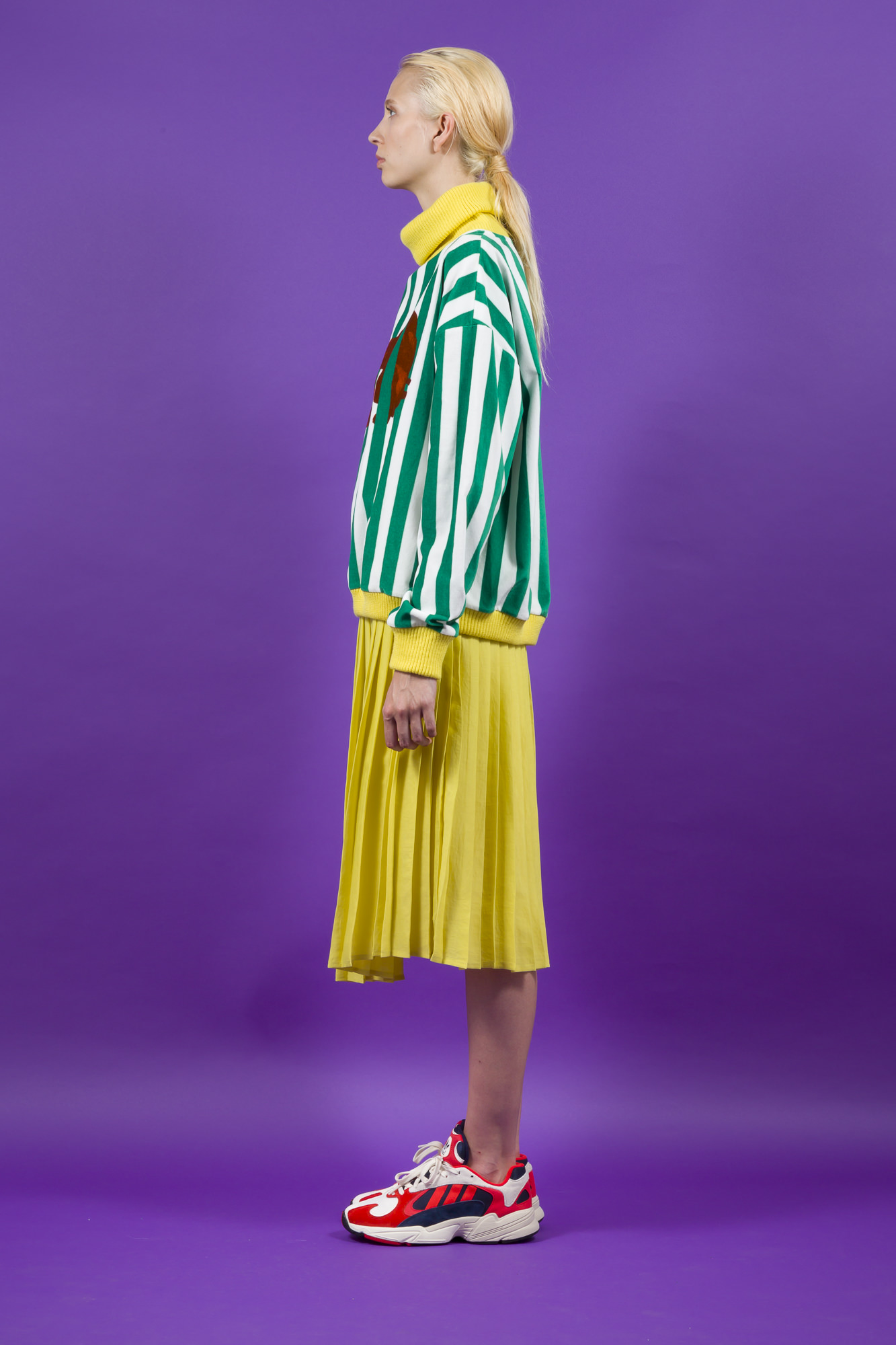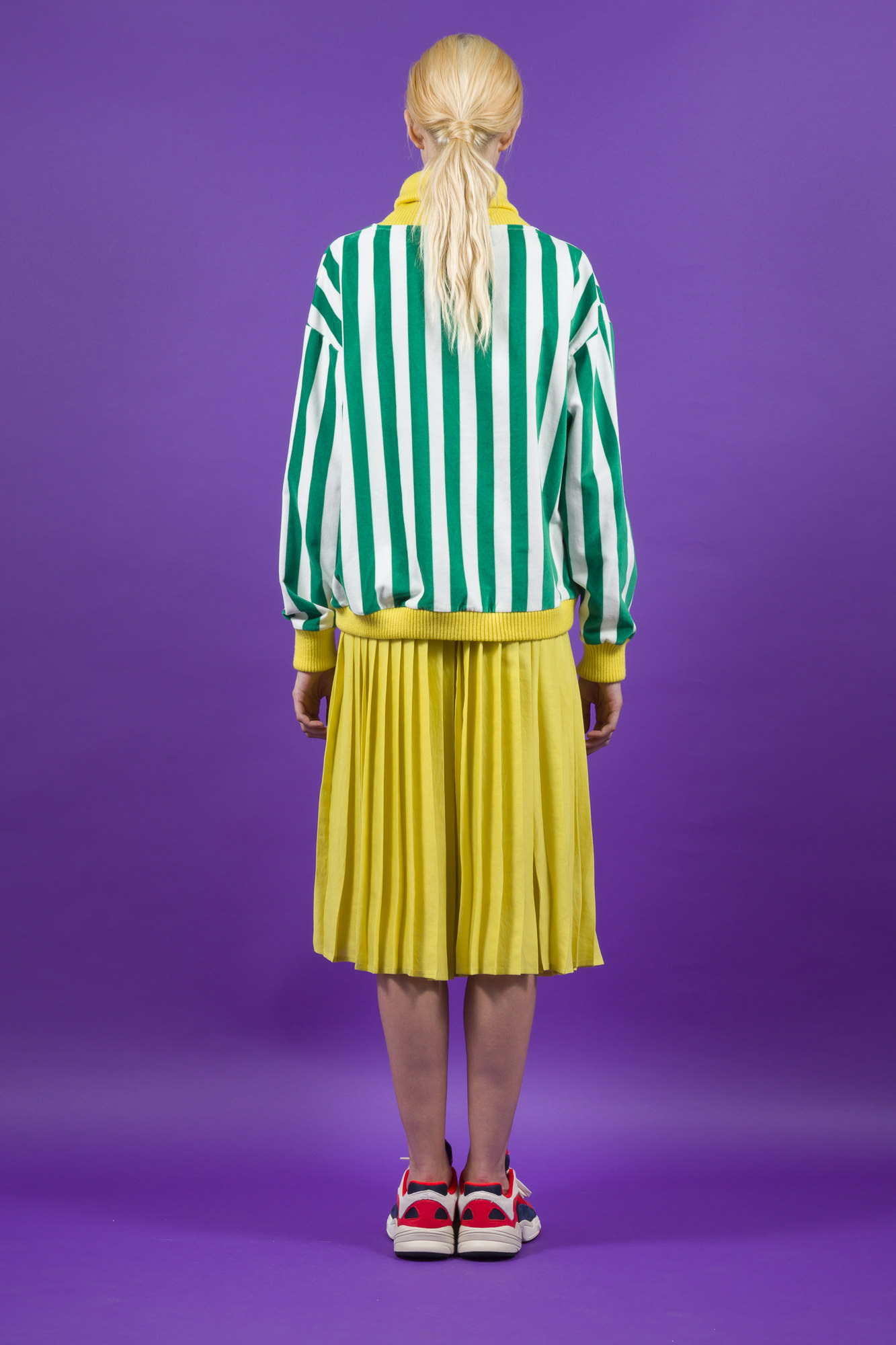 seite: 2
typ: product
👁 nlF: 0
👁 cF: 1
user:
id: 737546236c5c6d578ffaab6cd864e77d